CANDLE HOLDER
Candle Holder made of Capiz Shells - The floors of the expansive Pacific
Ocean are seeded with seeded with millions of these beautiful, iridescent, naturally transparent
shells famously known as Capiz. Found only in the Philippine waters, cutted them
to shape and were made into magnificent chips which used in our candle holder.
The splendid combination of brass and capiz in our candle holder made it exquisite
in style. Other colorful shells also available.
Please see the price by piece and the picture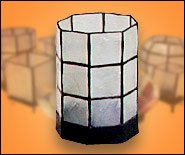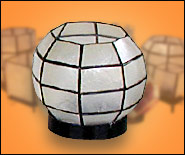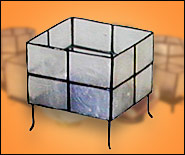 JPCCH00067
JPCCH00016
JPCCH00080
8.5cm Dx12cm H 12cm D x 10cm H 8.5cm Lx8.5cm Wx8.5cm H
4.50 US $ each 4.75 US $ each 4.50 US $ each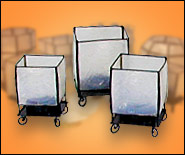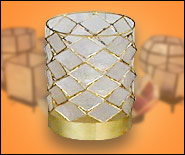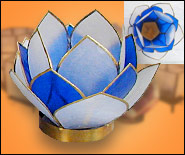 JPCCH00045
JPCCH00114
JPCCH00115
10cm Dx12cm H 11cmD x 8cmH 11cm Dx8cm H
5.50 US $ set 4.75 US $ each 4.65 Us $ each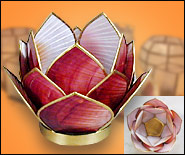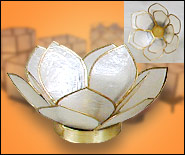 JPCCH00099
JPCCH00100
11cm Dx8cm H 10cm Dx4.5cm H
4.60 US $ each 4.55 US $ each