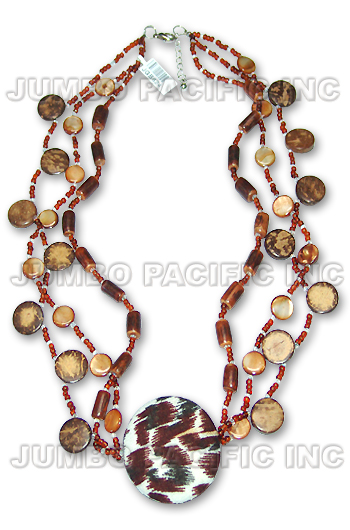 Product Code: JGB824
Description: Necklace 22" 3rows in 3mm glass beads clear brown and clear rainbow white, bolonganon tube 8x12mm, 15mm coco disc natural brown, 10-11mm shell flat round brown and 45mm wood flat round dome with cloth.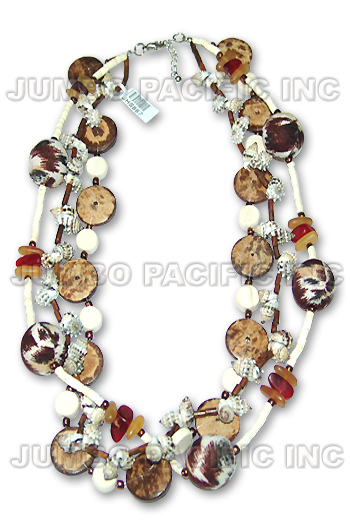 Product Code: JHS867
Description: Necklace 18" in robles wood tube 2-3x4mm, frog shell, 4mm antique beads, 20mm coco pukalet natural brown, wood flat round 5x10mm super bleach, 2-3mm coco heishe super bleach, horn stick 1/2", horn nugget red and 20mm cloth wrapping beads.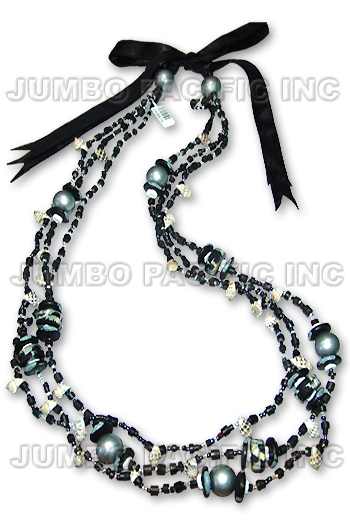 Product Code: JHS874
Description: Necklace 30" 3 rows in 2-3mm & 4-5mm coco heishe black, 3mm glass beads assorted, frog shell, 7-8mm whiteshell heishe, 15mm coco pukalet black with splashing gray, 15mm wood beads silver & wood wheel 8x15mm w/ cloth wrapping.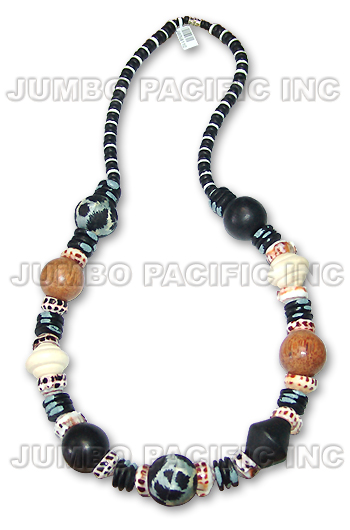 Product Code: JWN811C