I am Carlo in Charge with the Shells Tiles & Capiz Panels.
I can answer you any questions ,regarding Capiz shell panels & tiles.
Our standard Capiz panel size is 63,80cm x 46,40cm but we can make any size on order.
You can cut the panel at your own size yourself ,either with a diamond circular saw or just with a sharp cutter .
It will be more sharp cut if you can use a diamond circular saw a small one will do .
(but if you plan to hide with a frame the cut then a cutter is fine)
To cover 10 Square meter you will need 34 panels x 63,80cm x 46,40cm size.
Those are Capiz shell Panel .
Delivery within 30 days after your confirmed order .
If you want cheaper alternative we have ready stock of the same
Shell Capiz Plates in Natural white/yellowish.
color , not plain white we can offer you for those 110 us$ per Square meter ONLY !!
Those are on stock with immediate delivery, see here .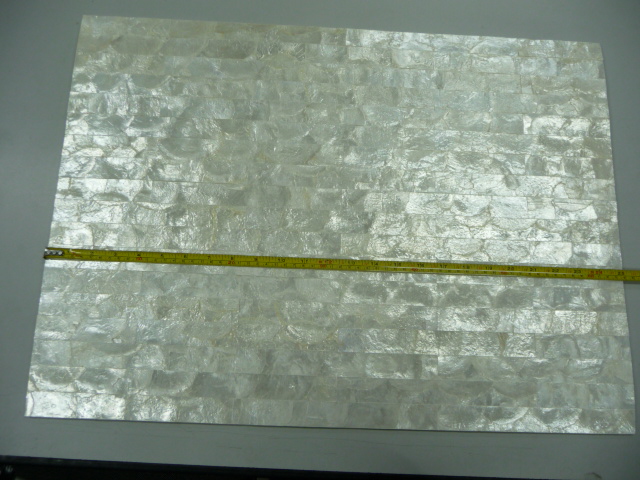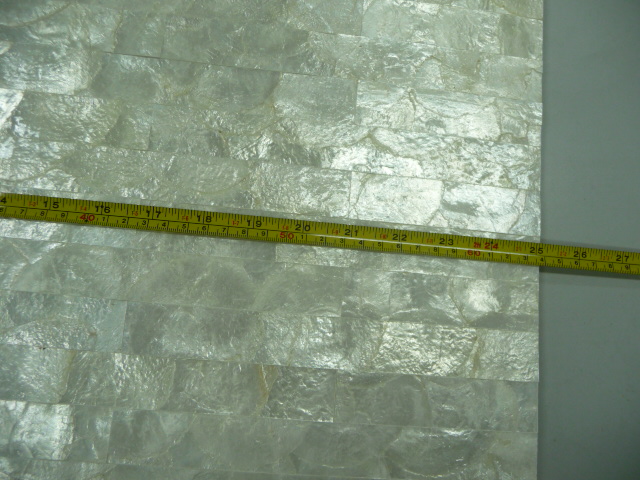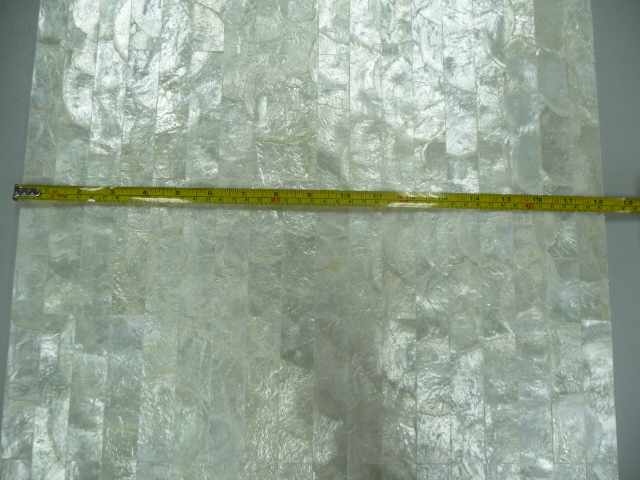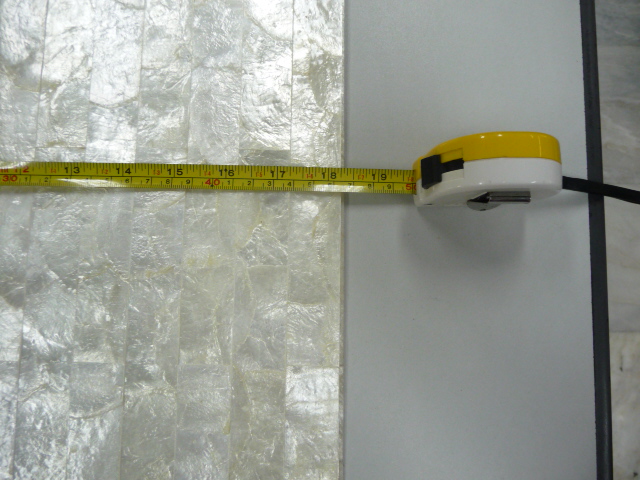 For Wholesale prices double click here on the banner
If you choose this ready stock alternative your order will be .
We can delivery those right away .
If you need a proforma invoice , let us know and give us all your complete data . Addresse/ fax/phone /etc..etc..
Looking forward to hear soon from you again
Carlo Spema